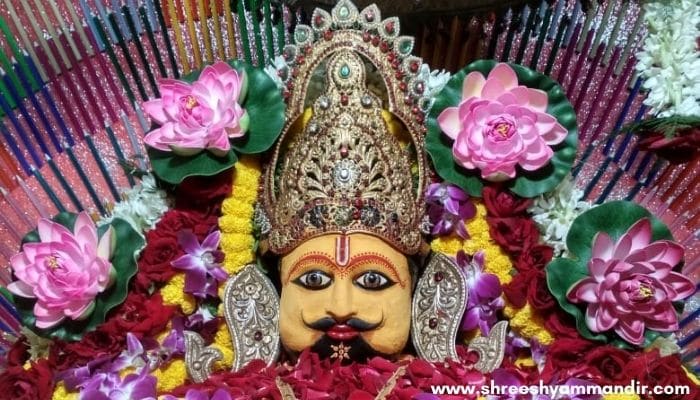 Shree Shyam Mandir, Ghusuri
Shree Shyam Mandir, Ghusuri, is a famous temple of Shree Khatu Shyam Ji in India in Ghusuri, which is located in Howrah, West Bengal, India. About 2 km from the iconic Belurmath and 4 km from Howrah Railway Station, Howrah is the central hub of West Bengal.
Ghusuri Mandir has become a pilgrimage site for devotees. They have attained the status of the largest Shyam Mandir in the Eastern Region of India. It witnesses millions of devotees from every corner of the country who come to pay their visit and experience divinity in the temple. The increase in devotees every year is a sign of the temple's popularity.
The Mandir is visited by hundreds of Shyam devotees every day during the Aarti and insignificant digits on the Ekadashis and the Shukla Paksha Ekadashi of Kartik, Phalgun, and Margashirsha month of the Hindu lunar calendar.

Shree Shyam Mandir, Ghusuri More Details – 
Address: 122, Jogendranath Mukherjee Rd, Vivekananda Colony, Ghusuri, Howrah, West Bengal 711107
Timing:
Saturday: 6 AM–1 PM, 4 PM–9 PM
Sunday: 6 AM–1 PM, 4 PM–9 PM
Monday: 6 AM–1 PM, 4 PM–9 PM
Tuesday: 6 AM–1 PM, 4 PM–9 PM
Wednesday: 6 AM–1 PM, 4 PM–9 PM
Thursday: 6 AM–1 PM, 4 PM–9 PM
Friday: 6 AM–1 PM, 4 PM–9 PM
Phone: +91 98310 43463