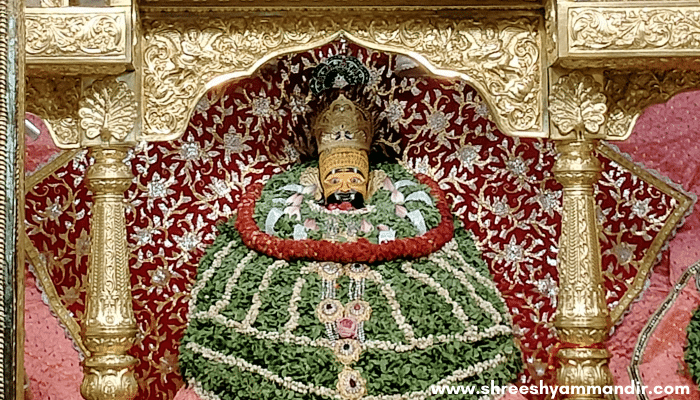 Shree Shyam Mandir, Kachiguda
A committee was formed by Shree Shyam Mandir Seva Samithi, Kachiguda, Hyderabad, in 1992 for the construction of the Shree Shyam Mandir.
Sri Ganapathi Satpati prepared the Mandir architecture plan, and Sri Jayendra Saraswathi Swamy, Kanchipuram, passed the same. Later on, the Mandir construction work was handed over to Sri Ganapathi Satpati.
Bhoomi Pooja performed on 5th May 1994 under the presidentship of Sri Raghunathmalji Goel. Apart from these, the Mandir committee members and devotees have given their full co-operation, resulting in a beautiful Mandir.
The inauguration was done by Sri Jayendra Saraswathi Swamy and Sri Ananth Saraswathi Swamy on 22nd April 1996.
A Bhajan programme was organized in the night in which Sri Nandu Bhaiya and Shree Shyam Sunderji Sharma sang devotional songs which attracted devotees.
In the Mandir premises, a Kitchen Hall, Food Court, a stage for Bhajans, and two big Halls with a total area of 30,000 sq. ft. The auditorium has been constructed. A lift facility is available for three floors. Water purifier plant, Generator and nearly ten rooms have been built.
Except on Ekadashi, Shyam Mahila Mandal and devotees perform Bhajans on all other days. Celebrations are invited from the devotees to conduct family functions in the name of God, and the entire facility is provided.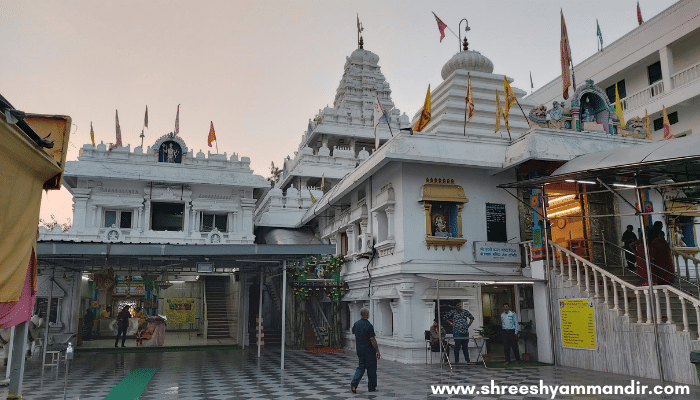 Shree Shyam Mandir, Kachiguda More Details – 
Address: #3-4-1079, Opposite Police Station Rd, Kachiguda, Hyderabad, Andhra Pradesh 500027

Timing:
Saturday: 6 am – 12 pm, 5 pm – 8 pm
Sunday: 6 am – 12 pm, 5 pm – 8 pm
Monday: 6 am – 12 pm, 5 pm – 8 pm
Tuesday: 6 am – 12 pm, 5 pm – 8 pm
Wednesday: 6 am – 12 pm, 5 pm – 8 pm
Thursday: 6 am – 12 pm, 5 pm – 8 pm
Friday: 6 am – 12 pm, 5 pm – 8 pm
Phone: +91 40 2756 8479