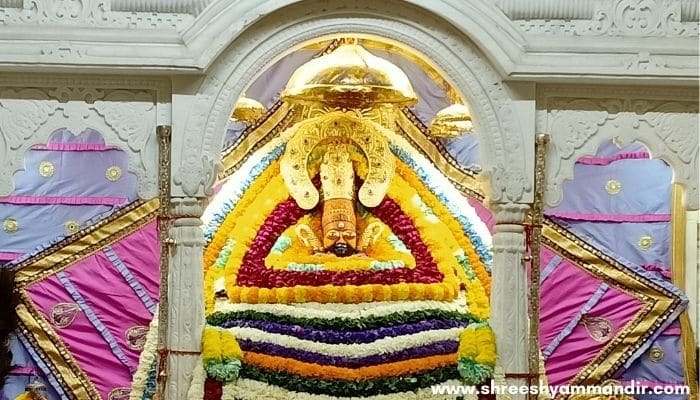 Shree Shyam Mandir, Surat
Shree Shyam Mandir, Surat is one of the grand temples of Shree Khatu Shyam Ji in India is located in Surat, which is located in Gujarat, India. About 10.5 km from Surat Railway Station.
In Surat Mandir, Akhand Jyot was brought from Khatu Dham in 2017. Shri Shyam Seva Trust Surat members have taken Jyot from Khatu Dham and Salasar Balaji to this temple. The Mandir is established on the auspicious occasion of Basant Panchami.
Khatu Shyam and Salasar Balaji sculptures have been constructed in Jaipur. Statues have been duly worshipped in Khatu and Salasar, then installed in the Mandir.
Crores of rupees have been spent on the construction of this temple. The temple is 150 feet in height with 125 trucks of marble, 100 kg of gold, 1100 kg of silver. This temple is spread over 5000 square feet, with a 19 feet long gold vase.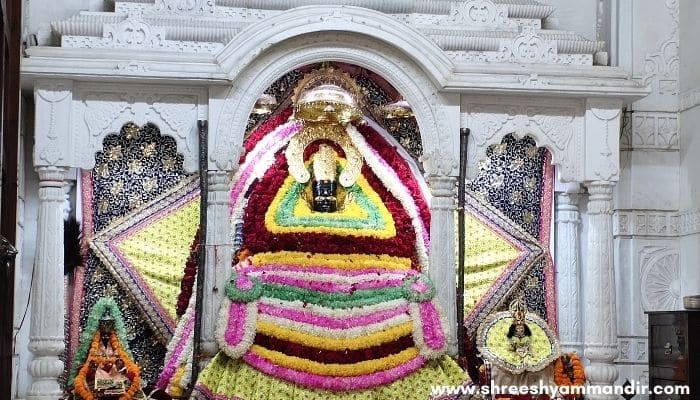 Shree Shyam Mandir, Surat More Details – 
Address: Plot No, 39, VIP Road, Bharthana, Surat, Gujarat 395017
Timing:
Saturday: 4:30 am – 1:00 pm, 4:00 pm – 10:30 pm
Sunday: 4:30 am – 1:00 pm, 4:00 pm – 10:30 pm
Monday: 4:30 am – 1:00 pm, 4:00 pm – 10:30 pm
Tuesday: 4:30 am – 1:00 pm, 4:00 pm – 10:30 pm
Wednesday: 4:30 am – 1:00 pm, 4:00 pm – 10:30 pm
Thursday: 4:30 am – 1:00 pm, 4:00 pm – 10:30 pm
Friday: 4:30 am – 1:00 pm, 4:00 pm – 10:30 pm
Phone: +91 72840 79020, +91 95121 82098, +91 95121 82097