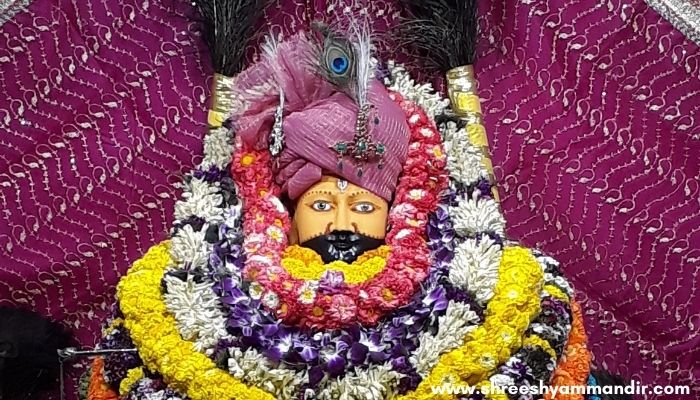 Shree Shyam Mandir, Guwahati
Shree Shyam Mandir, Guwahati, is a temple situated in Chatribari, the leading trade hub in Guwahati. About 2.5 km from Guwahati Railway Station and 18.3 km from IIT Guwahati.
Daily, hundreds of devotees visit the temple during the Aarti, and many devotees visit the temple on the Ekadashis and the Shukla Paksha Ekadashi of Kartik, Phalgun, and Margashirsha month of the Hindu lunar calendar.
The mandir was built in gifted land and made by Shri Pandit Gopal Sharma with the help and support of Shyam Bhakts in Guwahati. Today temple is completed its four years (14 April 2016). People of all age groups participate in the Puja and devote from neighbouring areas participate in Kalash yatra and Nishan Yatra.

Shree Shyam Mandir, Guwahati More Details –
Address: Chatribari, Guwahati, Assam 781001
Timing:
Saturday: 6:15 AM–1:30 PM, 4 PM–9:30 PM
Sunday: 6:15 AM–1:30 PM, 4 PM–9:30 PM
Monday: 6:15 AM–1:30 PM, 4 PM–9:30 PM
Tuesday: 6:15 AM–1:30 PM, 4 PM–9:30 PM
Wednesday: 6:15 AM–1:30 PM, 4 PM–9:30 PM
Thursday: 6:15 AM–1:30 PM, 4 PM–9:30 PM
Friday: 6:15 AM–1:30 PM, 4 PM–9:30 PM
Phone: +91 98640 47407